Geodynamics Focus Research Group
From CSDMS
Featuring a presentation by Phaedra Upton and Greg Tucker
Geodynamicist and Geomorphologist introduced to structural geologist + CSDMS.
This was presented at the Modeling Collaboratory for Subduction Research Coordination Network Webinar Series, that features conversations between the leaders of successful interdisciplinary collaborations (see also
https://www.sz4dmcs.org/webinars
).
Webinar recorded April 7th, 2020.
Or view any of the other recorded webinars
.
Models
The Geodynamics community makes available a diverse set of 23 numerical models and tools, for you to use and explore! Find out which models are available or contribute your own model.





Jobs
Ready to make your next career move or eager to find a new colleague? Search here for new job opportunities or post an available position to the broader community.






Events
Stay up to date on the latest research or present your own numerical breakthroughs at one of the events listed for you. Or advertise your event to the broader Geodynamics numerical community.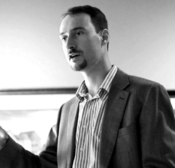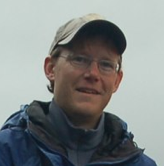 Mark Behn
Boston College
Department of Earth and Environmental Sciences
mark.behn@bc.edu