Form:Annualmeeting2019
From CSDMS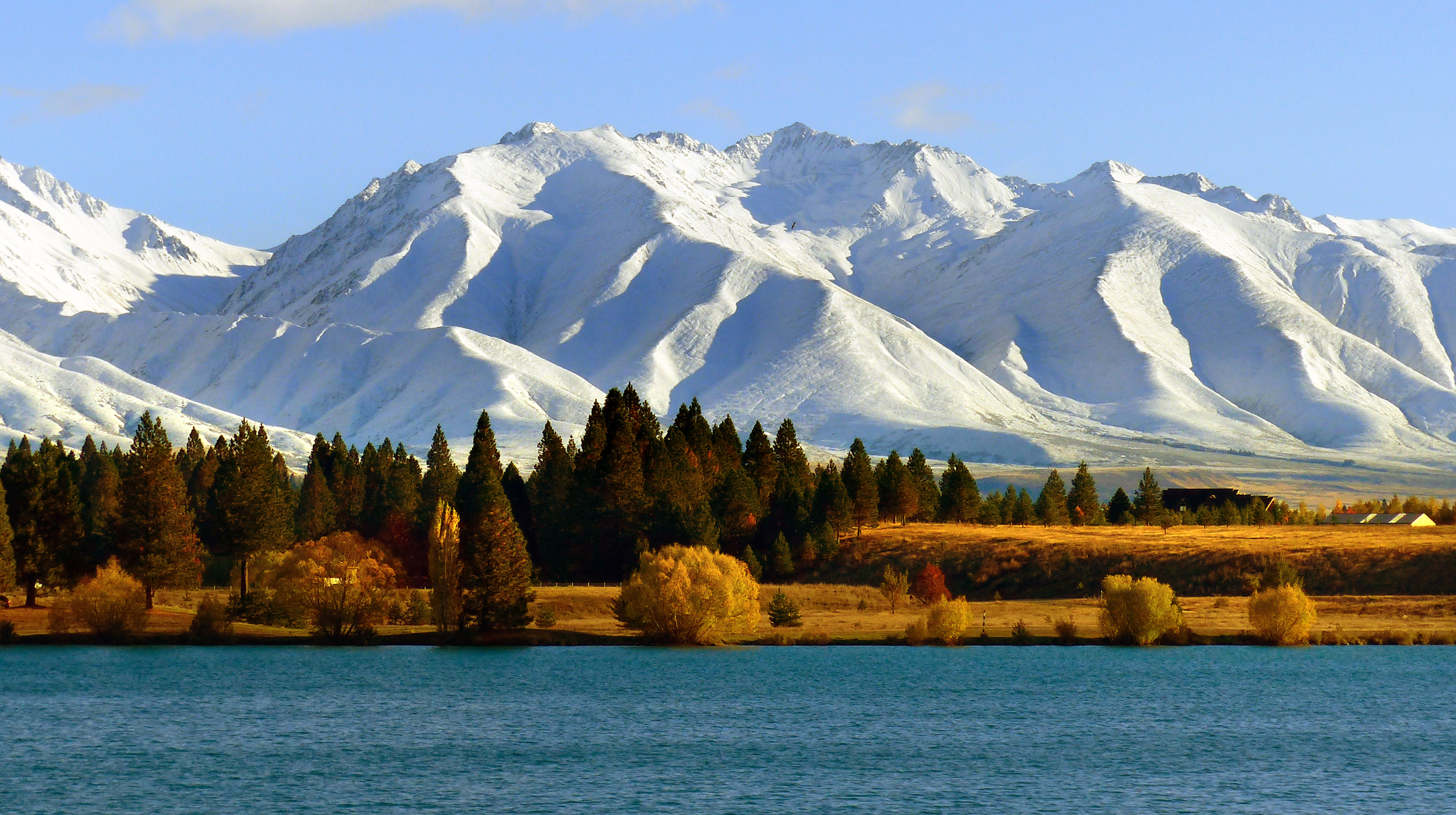 Optional: May 20th 2019, choose to attend one of the 3 pre-conference events (see also conference registration):
Agenda
Click here to view the final agenda.


Registration
Registration is closed. See you all soon!
Introduction
The meeting will bring together experts in earth surface process modeling in a three-day hands-on workshop to identify challenges in bridging boundaries in our current process understanding, both fundamentally in the earth surface processes as well as in the modeling approaches and technology. This includes interdisciplinary boundaries and how best to identify and address these numerically.
The CSDMS3.0 - Bridging Boundaries 2019 Annual Meeting aims to:
Identify new frontiers in fundamental process understanding of the earth surface. New algorithms, cyberinfrastructure development and new model couplings appear paramount to explore important process dynamics and linkages.
Identify critical missing components in our ability to overcome model and process boundaries.
Build researcher-to-researcher connections. Better connect earth surface process modelers with modelers of primary and secondary forcings, as well as social sciences and engineers to allow exploration of the human dimensions in earth surface processes.
As in past meetings, keynote speakers are by invitation only, and poster presentations are the general media. The meeting will include:
State-of-the art keynote presentations in earth-surface dynamics
Hands-on clinics related to community models, tools and approaches
Transformative software products and approaches designed to be accessible, easy to use, and relevant
Breakout sessions
Poster Sessions
Consider signing up for the pre-conference training sessions as well. See below for more information on these.

Poster Information: The poster boards are configured for 4' wide by 6' tall (portrait orientation) posters.


Keynote Speakers
Clinic Leaders

Interested in providing a clinic during a next annual meeting? Contact CSDMS@Colorado.EDU.


Participants
Who is registered as of 03/31/2023?
Reimbursement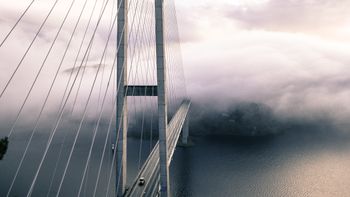 Within its budget, CSDMS intends to partially support member applicants to attend the annual meeting. Towards this goal, we encourage members to fully or partially cover their expenses if capable. We additionally thank those in the industry and agency fields for understanding that 1) we cannot compensate federal agency participants since our own funding is from NSF, and 2) we request that our industrial/ corporate participants cover their own costs thereby allowing more academic participants to attend.
CSDMS is able to provide the following meeting support:
NOTICE: The maximum number of participants that can be supported for lodging was reached on March 5th, 2019. Feel free to register for the meeting but realize that you are responsible for supporting your own lodging. CSDMS has negotiated a preferred rate for attendees still needing lodging at the Millennium Harvest House Hotel. You can view and book rooms through this link: Millennium Preferred Meeting Rates
Breakfast and lunch each day of the meeting and one dinner, shuttle service between the Boulder Marriott/Residence Inn/Millennium Harvest House Hotel and meeting venue will be provided for all registrants.
Scholarship recipients, Keynote presenters, Clinic leaders and Awardees - travel support, registration support and lodging as specified in your invitation letter, breakfast and lunch each day of the meeting and one dinner, shuttle service between meeting hotel and meeting venue.
Specific reimbursement procedures will be emailed to qualified attendees along with your final confirmation early May, 2019.
Important for foreign travelers: If you need a visa to travel to USA, select a business visa. Please email CSDMS@Colorado.EDU as soon as possible if you need an invitation letter along with your passport number, affiliation and entry/exit dates and indicate any specific wording if required. We will need to copy the entry stamp in your passport sometime during the meeting as proof that you were here on business as required by US tax laws (especially when dealing with airfare reimbursements).


Travel, Lodging and Conference Center Information
Meeting venue: SEEC at the University of Colorado's East Campus in Boulder.
Hotel: The CSDMS supported hotel block will be split between adjacent hotels, the Boulder Marriott and the Residence Inn. On March 5th the CSDMS-supported rooms were fully booked and therefore, no additional hotel support is available for registrants after that date. CSDMS has negotiated a preferred rate at the Millennium Harvest House Hotel for those still needing lodging (Unfortunately, the CSDMS meeting budget does not allow us to provide hotel support or reimbursement for these rooms).
Transportation: You can book transportation between DIA and Boulder here: Green Ride Boulder. And information on how to find Green Ride Boulder at DIA.

A bus between the designated Hotels (Marriott/Residence Inn and Millennium) and the meeting venue will be provided each day (the shuttle is not able to stop at other hotels). We will also provide transportation from the designated Hotel to the banquet (again, the shuttle is not able to stop at other hotels). Please note that the parking adjacent to the SEEC building requires payment for non-permit holders. You will need to park in the limited designated areas and provide payment in the adjacent kiosks.


Pre-conference events
The following will apply to two of the pre-conference events: Software Carpentry workshop, and Quantifying Uncertainty in Earth Systems :
Registration is open until April 1st (or until program fills) and is handled through the 2019 meeting site.

Each is capped at 30 participants (all first paid first serve), and it has a $30 registration fee.
Participant will be responsible for cost / organization of their extra day of hotel accommodation and dinner. Costs will not be reimbursed.
We will cover coffee, continental breakfast and lunch during each of the events.
1) Software Carpentry workshop
CSDMS will host a one-day pre-conference Software Carpentry workshop on Monday, May 20, 2019. The goal of the workshop is to teach basic programming skills that will be useful for scientific research and model development. This is an intensive, hands-on workshop, during which certified instructors will cover basic elements of:
the Unix bash shell,
Python programming, and
Github for version control.
The instructors, Mariela Perignon and Mark Piper, are earth scientists, so lessons and examples will be targeted toward relevant problems in your field. The workshop intentionally precedes the CSDMS Annual Meeting so that the skills you develop can be used in the clinics during the meeting.


2) Quantifying Uncertainty in Earth Systems
This one-day pre-conference workshop provided by Professor Jef Caers, Stanford University on Monday, May 20, 2019 will cover the quantification of uncertainty in Earth Systems using a protocol termed Bayesian Evidential Learning. The course will walk through the steps of this protocol consisting of prior model specification, monte Carlo & model falsification, global sensitivity analysis, Mont-Carlo based inverse modeling and posterior model falsification.
The workshop will focus on the high-level principles and understanding, and on actual practical examples rather than the technical or theoretical details. There will be no software exercises on-site, but such resources will be made available during the workshop with some demos using Jupyter notebooks.
The application will focus on subsurface systems as an example of Earth systems, in particular, I will cover application in groundwater hydrology as well as shallow and deep geothermal energy as specific examples.
Prerequisites: participant will need to have taken a basic course in statistics and probability theory, know about Bayes Rule, probability distributions, expectation, conditional probability and the basics of statistical calculations and exploratory data analysis.
Reference: Quantifying Uncertainty in Subsurface Systems, Scheidt, C., Li, L. & Caers, J., 2018, Wiley-AGU Monograph.
Questions?: jcaers@stanford.edu


Student Scholarships and travel awards
CSDMS Scholarships
This year CSDMS is offering a limited number of scholarships (up to 7) for graduate students to attend the CSDMS annual meeting. These scholarships will be offered for the purpose of increasing participation of underrepresented students or those that have not previously attended a CSDMS Annual Meeting. To be eligible, graduate students need to meet the following requirements:
Attend the whole meeting (May 21-23, 2019)
Submit an abstract
Be enrolled as a graduate student at the time of the meeting (bring proof)
Submit a letter of motivation that states why you wish to participate in the meeting, and explain how your participation would enhance diversity in the field of natural hazards and surface dynamics modeling. Be sure to mention if it is your first time attending.
Send your application materials to csdms@colorado.edu by February 8th, 2019. The CSDMS scholarships will cover:
Registration costs (you will still need to pay the registration fee, but will be reimbursed after attending the meeting)
Hotel accommodations for three nights, May 20, 21 and 22st. (as outlined in Travel/Lodging section above - 100% paid if you agree to a roommate)
Travel (air fare ONLY within the United States and local shuttle transport)
Per diem to help reimburse the cost of meals from 21-23 May 2019 not offered in the conference schedule
All applicants will receive confirmation of their submission. Please notify us at csdms@colorado.edu if you do not receive confirmation within 24 hours of submission.


LAND Travel Awards

The journal LAND is inviting applications for two Travel Awards for postdoctoral fellows and PhD students in the area of land systems science to attend the CSDMS annual meeting. The nominations and applications will be assessed by an Evaluation Committee chaired by the Editor-in-Chief of Land: Prof. Andrew Millington.

Candidates' Requirements:
Applicants must be postdoctoral fellows or PhD students involved in land systems science;
Applicants will attend an international conference in 2019 to present their research (oral presentation or poster).
Applicants need to submit the following documents:
An abstract of your work (500 words);
A short CV with complete list of publications;
The conference you plan to attend and the oral or poster abstract that will be presented;
A letter of recommendation from a supervisor or PI (Principal Investigator). The supervisor or PI should sign and confirm that the applicant fulfills requirements.
The Award will consist of 800 (Swiss Francs) each. Please send the applications here (http://www.mdpi.com/journal/land/awards) by 15 January 2019. The winner will be announced in Land by 1 March 2019.


Important dates
January 14th: Deadline for student modeler competition submission
January 14th: Registration opens and early registration fees ($200) apply till April 1st
January 15th: Deadline LAND travel awards
February 1st: Student modeler competition results announced
February 8th: Deadline for student scholarship applications CSDMS
February 28th: Scholarship awardees notified
April 1st: Deadline: a) abstract submission, b) discounted early registration ($200), and c) meeting supported hotel reservations (unless our cap of 75 lodgers has already been met). After this deadline, reservations and accommodation costs will be responsibility of participant. Regular registration fee ($400) April 2 to May 1.
May 9th: Deadline registration
May 20th: CSDMS 1day pre conference workshops
May 21-23rd: CSDMS annual meeting
May 24th: CSDMS Executive and Steering committees meetings (by invitation only)