HMC: Difference between revisions
From CSDMS
(remove Venkat - add Tony)

 

(71 intermediate revisions by 6 users not shown)
Line 1:
Line 1:

===Hydrology Modeling Community (HMC) Research Focus Group===

'''Introduction'''

=

<br>

=

= Hydrology Research Group

=

=

=

''''''










{|

|

|+

| =

! align="left"|'''Chair'''!!

| =

|-

| =

| width="320px"|Jay Famiglietti

| align="left" width="250px" rowspan=8 |[[image:Jay_famiglietti.jpg]]

|-

|

| Institute of Geophysics and Planetary Physics

|

|-

| --

| University of California

|

|-

|

| 3317 Croul Hall

|

|-

| @.

| Mail Code: 3100

}

|-

| Irvine, CA 92697

|-

| Email: [mailto:jfamigli@uci.edu jfamigli@uci.edu]

|-

| Phone:+1 949-824-9434

|}

<br>

 

'''Announcements'''
---
Latest revision as of 14:03, 19 October 2022
Models
The Hydrological community makes available a diverse set of 181 numerical models and tools, for you to use and explore! Find out which models are available or contribute your own model.





Jobs
Ready to make your next career move or eager to find a new colleague? Search here for new job opportunities or post an available position to the broader community.






Events
Stay up to date on the latest research or present your own numerical breakthroughs at one of the events listed for you. Or advertise your event to the broader Hydrology numerical community.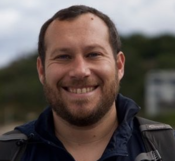 Anthony Castronova
Consortium of Universities for the Advancement of Hydrologic Science
CUAHSI
acastronova@cuahsi.org