CSDMS Town Hall meeting at AGU, December 18, 2009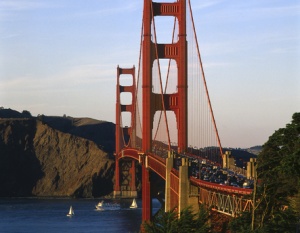 Date: 6:15PM, Thursday 18th of December, 2008
Location: San Francisco (CA), Moscone West, Room 3016
Host: American Geophysical Union (AGU)
Organizers: CSDMS
Overview
The Community Surface Dynamics Modeling System (CSDMS) is the virtual home for experts who foster and promote the modeling of earth surface processes, with emphasis on fluids, sediment and solutes. CSDMS offers community-built software models, tools and data that reflect earth surface dynamics processes over a broad range of time and space scales. CSDMS coordinates Research Groups (Terrestrial, Coastal, Marine, Education & Knowledge Transfer, Cyberinformatics & Numerics, Hydrology, Carbonates, and Chesapeake), populated with 200 members from 100 universities and research institutes, located in 22 different countries.
Student Modeler Award announcement
Application deadline: December 1st, 2008.
Recipient of this year's award will be announced at the CSDMS Town Hall meeting at AGU. If you have completed an outstanding research project in 2008, which involved developing an earth science model (terrestrial, coastal, marine or biogeochemistry), a modeling tool, or module linking technology, you can qualify for this award! Read more...
Come and meet CSDMS leaders and Integration Staff for discussions and demonstrations.